New !
Sunday Beginners' Classes
10:30 am to Noon – Hand Form
at Noon – Group Form
Please email wustyle.toronto@yahoo.ca to register
Push Hands classes every Thursdays at 7:00 pm
by: Jonathan Krehm, Sr. Instructor
Champion in Fixed Steps & Moving Steps Push Hands – 2017 International Wu Style Championships, Singapore (May 27 – 28, 2017)
May 26 – June 4, 2017
60th Anniversary & Zhang San Feng Founder's Day Celebration &
3rd International Wu Style Tai Chi Chuan Federation Competition 
You are invited to visit us on our Toronto Academy Facebook to share this 2017 events in Singapore and Hong Kong headquarters
Sat Feb 20, 2016 starting 12:30 pm – 2:00 pm
Chinese New Year Celebrations at the Wu's Tai Chi Chuan Academy
Date: Saturday, February 20, 2016
Time:  12:30 pm Tai Chi Demonstration
             1:00 pm wine and cheese social
Location: 245 Carlaw Avenue, Toronto
Please RSVP either at the academy or by email wustyle.toronto@yahoo.ca
Sun May 31, 2015 at 10:00 am – noon – Introductory Workshop
Introductory Workshop
This special workshop is targeted to people who want to know what Tai Chi Chuan is all about.  The workshop will explain the key aspects of proper training and the benefits it brings to the mind and body.  You will receive an in depth information, instructions, and one-on-one correction by our head instructor to ensure that you both understand and experience some of the benefits of Wu Style Tai Chi Chuan.
We will cover basic concepts such as looseness, circulation, coordination, balance and stretching.  Then we will show how these are combined in the correct amounts and with dedicated practice t pen up the body's meridians, enhance mind-body awareness, and develop internal power.  This leads to improved health and mental awareness, and is the gateway to internal power in martial arts.  Finally, we will touch on how the mind can become aware of and eventually direct internal energy, or "chi".
Class size is limited.  Please pre-register by emailing wustyle.toronto@yahoo.ca
Cost: $30.00
Sat Mar 14, 2015 – Workshop with Grand Master Wu
Essential techniques on the form and meditation on Sat Mar 14, 2015 at 12:00 noon – 3:00 pm
This is open to all levels
Cost: $50.00
Please confirm registration by emailing wustyle.toronto@yahoo.ca
Jan 19, 2015 –
Push Hands Boot Camp: A series of intensive workshops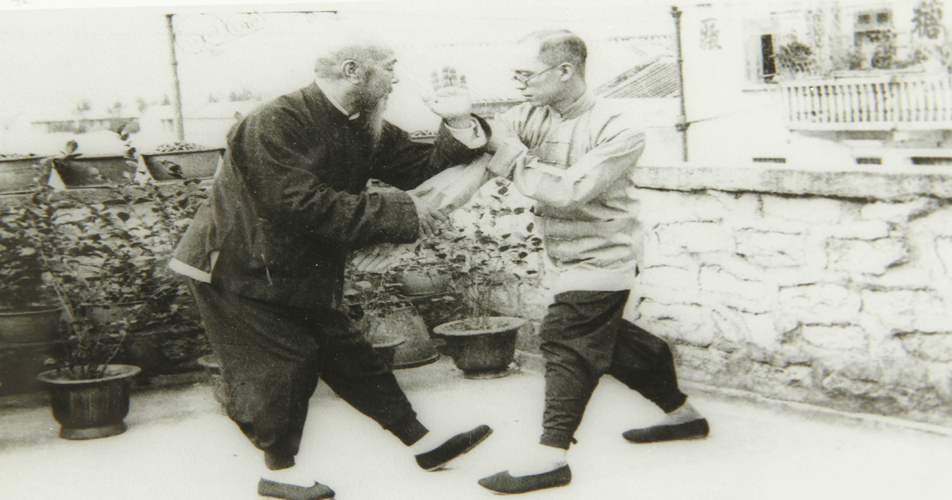 The academy is running a series of workshop intensive.  Starting in February is the tai chi Push Hands techniques that include –
Basic push hands
Nine palace
Circular nine palace
Roll-Elbow Push Hands
Circular Push Hands
Ta-Lu
Dates: Feb 5, 12, 19 at 7:00 pm – 9:00 pm
To register, please email wustyle.toronto@yahoo.ca
2015 New Beginners' session – Check out What's New for new beginners' promotion.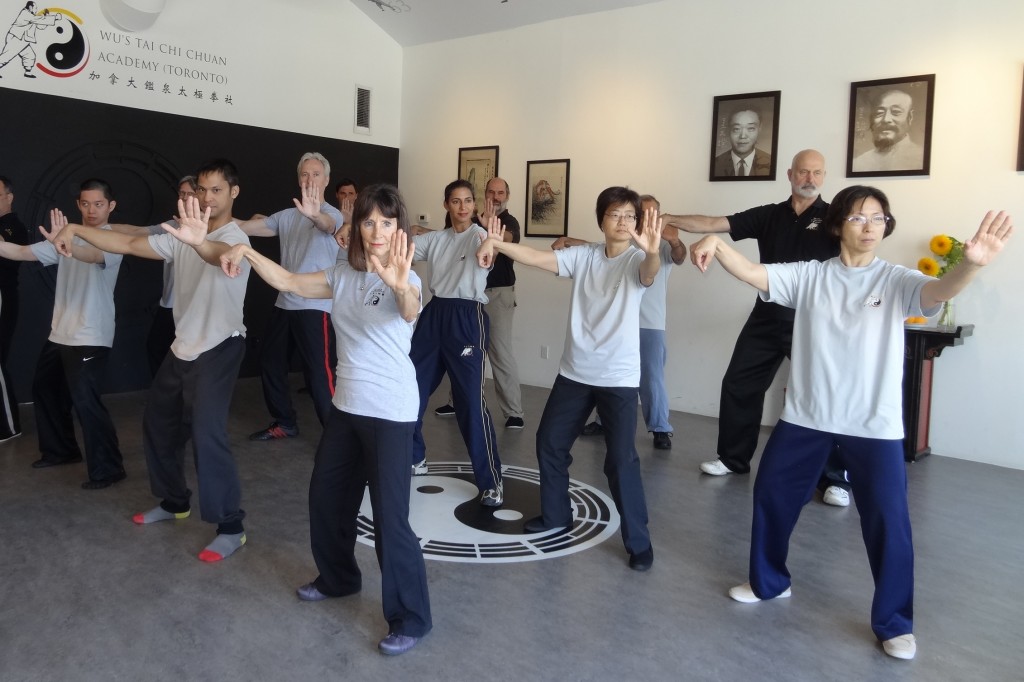 For inquiries, please email wustyle.toronto@yahoo.ca