Welcome to the Toronto Tai Chi Chuan Academy
Wu Style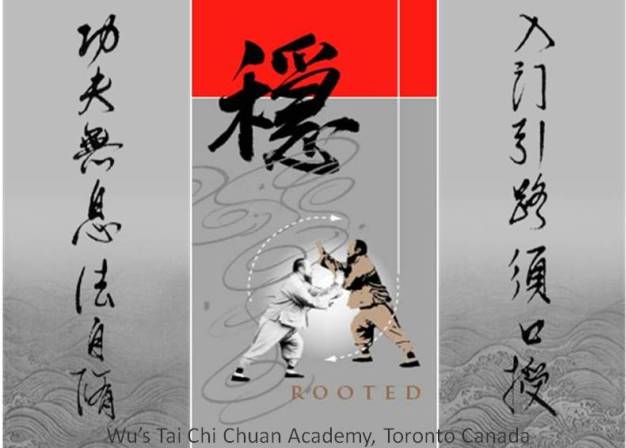 Tai Chi Chuan Academy – traditional martial arts  for health and self defence
The Tai Chi Academy established in Toronto since 1975 is the place in North America to study Wu Style Tai Chi Chuan.   We offer a thorough yet relaxed and friendly atmosphere for the learning of Tai Chi Chuan.  Our curriculum is comprehensive – whether you are interested in health & meditation, martial arts, or just an excellent low impact exercise we have something for you.
Our senior instructors have many decades of experiences and are certified by the International Wu Style Tai Chi Chuan Federation.
Above graphics – "Yap moon yan lo sui how sau, kung fu mo sek fatt jee sau".  Brief translation "When you enter the academy the teacher provides you the learnings. Great advancement is gained through self-study and perseverance".
For inquiries, please email: wustyle.toronto@yahoo.ca